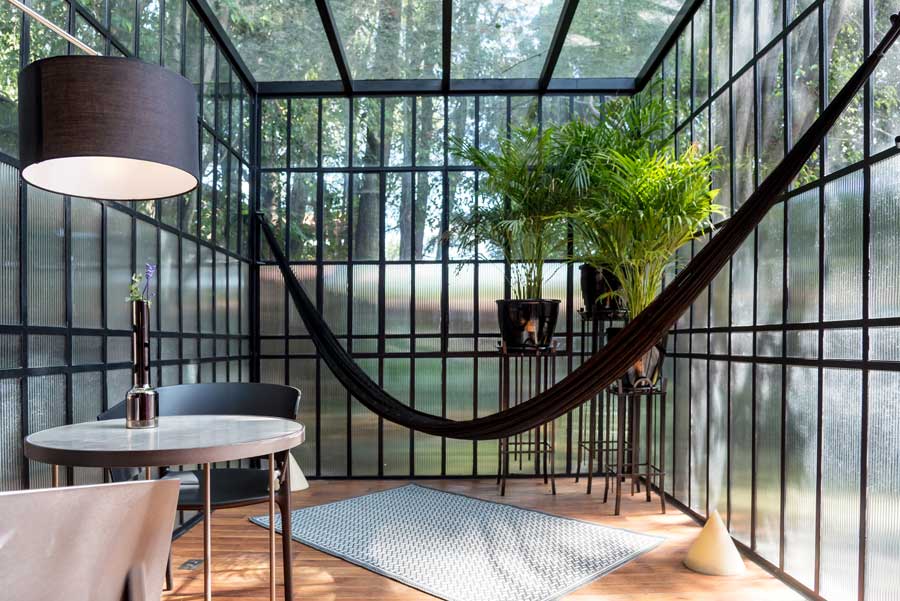 When considering a sunny addition to your home, it is easy to get confused by all the different terms you are likely to run into. Three season, four-season, porch conversion, and solarium are a few examples. Today our team at Innovative Livingspaces wantto help dispel a little confusion for you, specifically when it comes to what makes four season sunrooms and solariums different.
What is a Four Season Sunroom?
A four-season sunroom is an addition to your home that is designed to be enjoyed all year long, regardless of the weather outside. A sunroom extends your square footage and living space, increasing the resale value of your home as well. There are many different styles of sunrooms depending on its use and your aesthetic preferences, but generally it will be a room where the walls will be replaced with heavy-duty windows instead. Generally, a sunroom will not be as hard on your wallet as a solarium will be. For sunroom examples and inspiration, check out our portfolio of past projects.
What is a Solarium?
The main difference between a sunroom and a solarium is the fact that a solarium is completely made of glass, walls, and a roof. Though pricey, solariums are beautiful additions if you enjoy a fully unobstructed view, such as for stargazing. Because they allow the maximum amount of light in, many use solariums as green houses. And although they are built with energy efficient windows and heating and cooling systems, these types of rooms are more prone to retain heat.
Regardless of which style of room you are leaning towards, one thing is for sure, you will not regret it! If you have more questions regarding four season sunrooms, give Innovative Livingspaces a call today! We would love to discuss your options and any custom ideas you would like to be brought to life.
By Innovative Livingspaces 7-2-2020