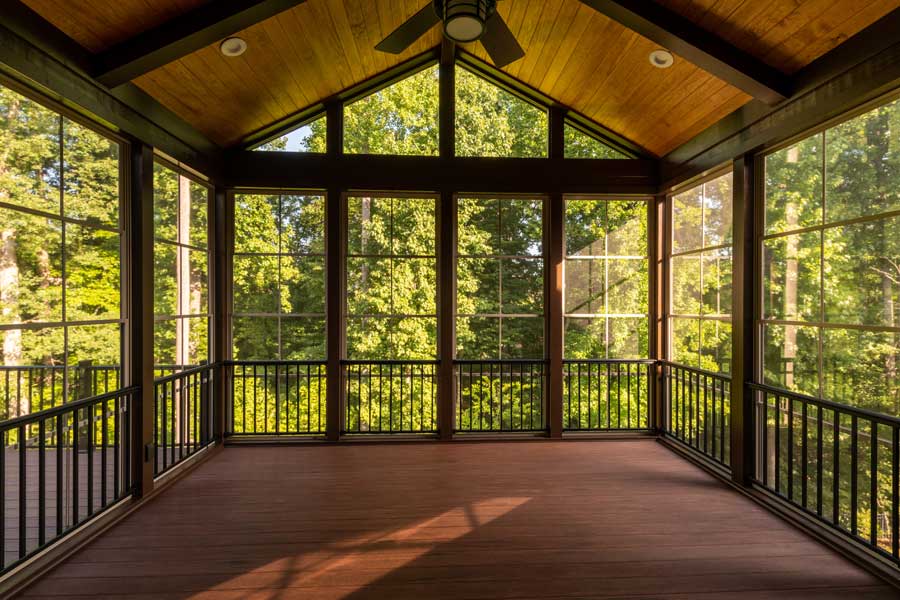 At Innovative Livingspaces, we have seen how a family's quality of life at home has increased with the addition of a sunroom. We love seeing the joy that homeowner's get from seeing their dreams come to life. If a sunroom is something you have been thinking about building for some time, you probably have questions. Which is exactly why we are going to answer some of the most commonly asked questions about sunrooms here today.
What Questions Should You Ask Your Contractor?
In order to build a sunroom addition that you love, you need to find a reputable contractor to work with. Which is why you should be sure to ask the contractor you're interviewing these questions; what are the details of your sunroom warranty? How long will the installation process take? Do you perform sunroom repairs? Do you have customer testimonials? These types of questions will help you determine if they are a quality contractor or not. Check out our team's testimonials here!
Do You Need a Permit?
The answer to this question will vary from city to city, but most likely the answer is yes. Your contractor will know if they need a permit or not and if so, they will handle obtaining them. You should not have to worry about this yourself.
Does It Matter What Type of Glass is Used?
Absolutely! Many people get sunroom additions because they want to enjoy the outdoors all year round. This requires that your sunroom be comfortable, and the windows you choose play a large role in how comfortable the room will be. Double -pane insulated glass is the most preferred window type for sunrooms. You can also discuss with your contractor UV protective options as well as glare reduction options.
How Much Does a Sunroom Cost?
Understandably, this is the question that most people are interested in finding the answer to. The problem is, though, that the answer varies greatly. Depending on the scale of each project as well as the materials each person opts for, the total cost will vary. The best way to know what it will cost to add a sunroom onto your home is to consult with a contractor. At Innovative Livingspaces, we provide free quotes! Give us a call to discuss the specifics of your project.
By Innovative Livingspaces 6-10-2022