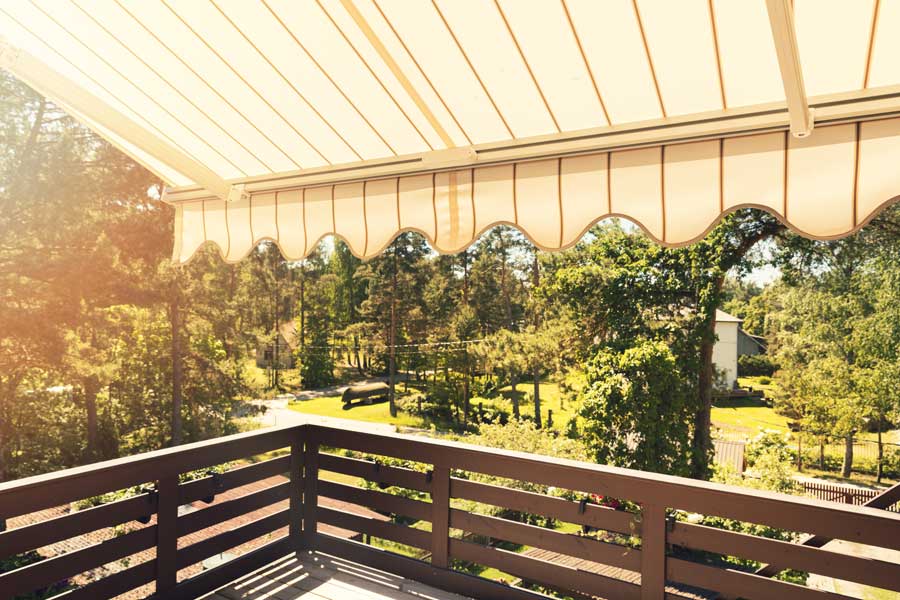 If you love spending time outdoors but find that the heat, sun, or bugs can make it uncomfortable, adding a screen or awning to your outdoor space can help. Screens and awnings offer several benefits that can help you enjoy more time outdoors. Here are some of the ways you can enjoy more time outdoors with a screen or awning, just in time for Spring sunshine.
Protection from the Sun
Probably the most obvious benefit is that an awning can provide shade and protect you from the sun's harmful UV rays. This can help keep you cool and comfortable during the hot summer months. By providing shade, an awning can also protect your outdoor furniture from fading and damage.
Protection from Bugs
If bugs are keeping you from enjoying your outdoor space, a screen can help. Screens can keep out insects such as mosquitoes, flies, and gnats, allowing you to enjoy your outdoor space without being bothered by bugs.
Increased Privacy
If you have a neighbor who can see into your backyard, adding a screen can increase your privacy. A screen can help create a more private outdoor space, allowing you to relax and enjoy your time outdoors without feeling like you're being watched.
Enhanced Aesthetics
Screens and awnings can also enhance the overall look and feel of your outdoor space. With a wide variety of colors and styles to choose from, you can find a screen or awning that complements your home's architecture and landscaping.
Extended Outdoor Living Space
By adding a screen or awning to your outdoor space, you can create an additional living area for your home. You can use this space to entertain guests, enjoy a meal outdoors, or simply relax and read a book.
Reduced Energy Costs
An awning can also help reduce your energy costs by providing shade and reducing the amount of direct sunlight that enters your home. This can help keep your home cooler and let your air conditioning take a break, which can save you money on your energy bills.
Clearly, screens and awnings can make the time you spend outdoors all the more enjoyable. If you are ready to reap all of the benefits we have listed here today, contact Innovative Livingspaces. We would love to discuss your style options with you and help you choose an awning or screen that meets your needs and matches the aesthetic of your home.
By Innovative Livingspaces 4-11-2023