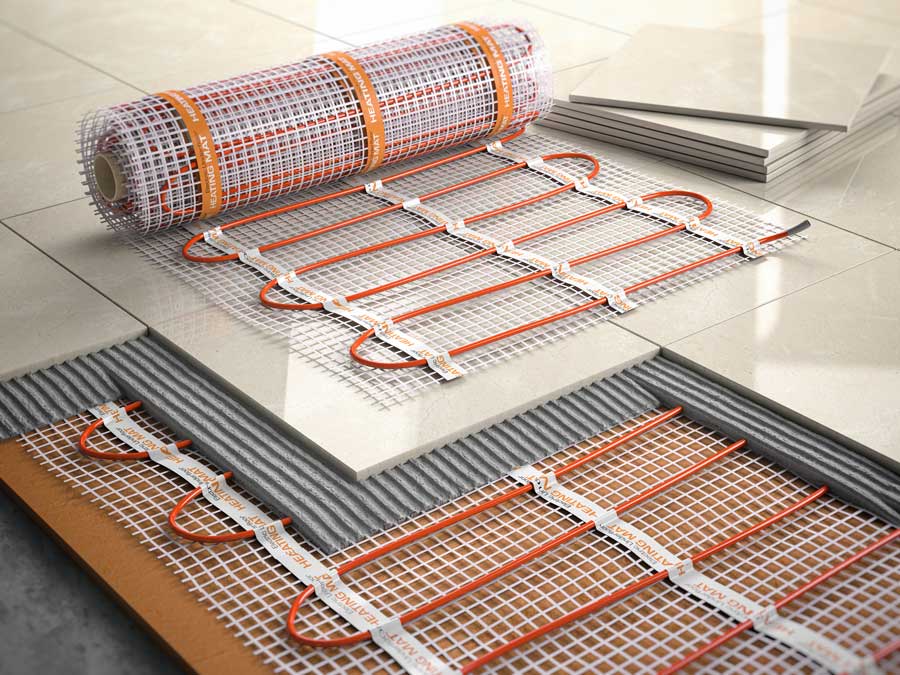 At Innovative Livingspaces, we only build four season sunrooms because we believe you should be able to enjoy your home addition all year long. Even with the use of our superior materials, extra insulation, and energy efficient windows, you may still crave a bit more warmth during the coldest days of the year. Having already experienced several snowfalls in the Denver area and with Winter just around the bend, we wanted to share some ways that you can bring extra warmth into your sunroom.
Heating Additions
If you want heating solutions built into your sunroom, there are a few effective options. For one, you can choose to install a fireplace. Electric, gas, wood burning. Some fireplaces can even add a decor element to the space with funky shapes or elegant mantles. But at the very least, a fireplace is a tried-and-true method for warming rooms. And if sitting in your sunroom, watching the stars next to a crackling fire sounds delightful to you, installing a fireplace in your sunroom is worth the investment.
Another heating option you can invest in are heated floors. Radiant floor heating will keep your feet toasty all throughout the Winter. And not just your feet, because we all know that heat rises. Meaning that radiant floor heating will warm your entire sunroom evenly.
Cozy Additions
You do not have to invest in new additions to make your sunroom cozy, however. Adding textiles to the space can go a long way in keeping heat in and keeping you cozy in your sunroom. Thick, black out curtains, for example, can be drawn during the coldest parts of the day to block icy temperatures from creeping inside. And then when the sun is strongest, draw the curtains back to let the sunroom heat up naturally.
Laying down a few plush rugs in your sunroom space will also work to keep your feet warm and comfy. On top of that, consider keeping a basket of lovely throw blankets in your sunroom. That way, no matter what temperature it is outside, you can cuddle up under a blanket and enjoy the sunshine.
And there you have it! Just a few suggestions that will keep you warm and cozy in your sunroom this Winter season.
By Innovative Livingspaces 11-14-2022