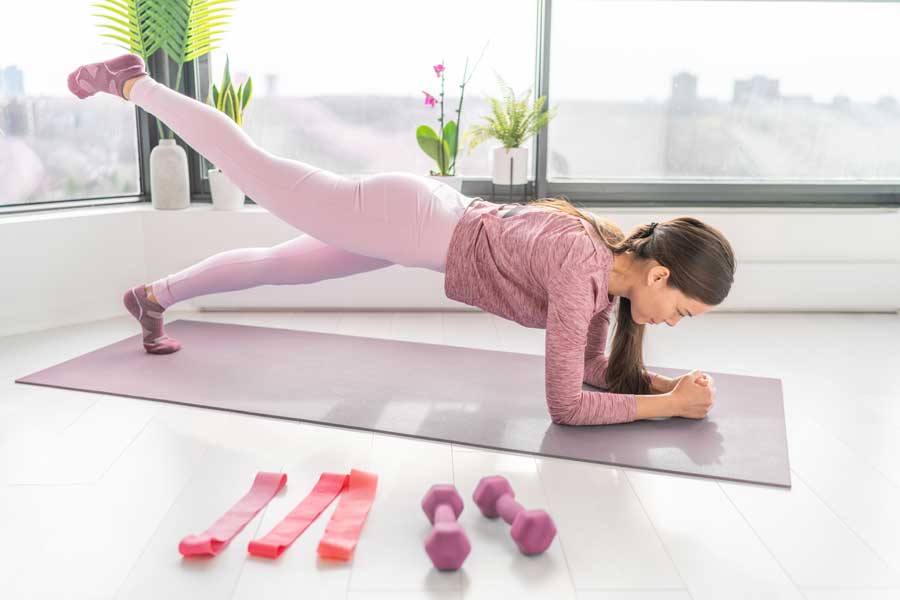 Whether you are an avid gym goer already or you are trying to become more active, this year has presented some unique challenges when it comes to fitness. If the gyms in your area are still closed or you are not fond of the idea of high intensity cardio while wearing a mask, now is the perfect time for you to consider creating your own home gym. At Innovative Livingspaces, we believe sunrooms can improve your home life in several ways. And today we want to share reasons why we believe that creating a sunroom gym is worthwhile.
Reasons Sunroom Gyms are Great
Having a home gym in general can prove very advantageous. For starters, they can keep you on track. It can be difficult to grab your gym gear and drive to the actual establishment you have a membership to. Especially if it is early in the morning or late in the evening after a long day of work. Sometimes the action of stepping out of the door is the hardest. When you have a gym at home, however, that hurdle is removed. It is harder to find an excuse not to work out when you do not even have to leave your house to do it. So, reason number one why a sunroom gym is worth it is because odds are you will use it more.
Reason number two is that you can still enjoy nature. If you are someone who craves hikes or running outdoors, inclement weather can be a bit of a bummer. But with a sunroom gym, you can still enjoy nature and exercise even on the yuckiest of days. Something that traditional gyms generally cannot offer much of is sunlight. This is not the case with a sunroom. I mean, it is in the name. So regardless of your situation, you can get your dose of vitamin D and enjoy some scenery all while getting your sweat on.
And finally, the third reason to consider a sunroom gym is the cost. And yes, a sunroom and gym equipment does present an upfront investment. But, that investment A: increases the value of your home, and B: ultimately pays for itself. When you consider all the gas money and membership fees you will not be shelling out once you have a home gym, the initial investment does not seem so bad.
If you need more reasons to be convinced that a sunroom gym is right for you, give us at Innovative Livingspaces a call. We would love to answer any questions you might have!
By Innovative Livingspaces 12-8-2020