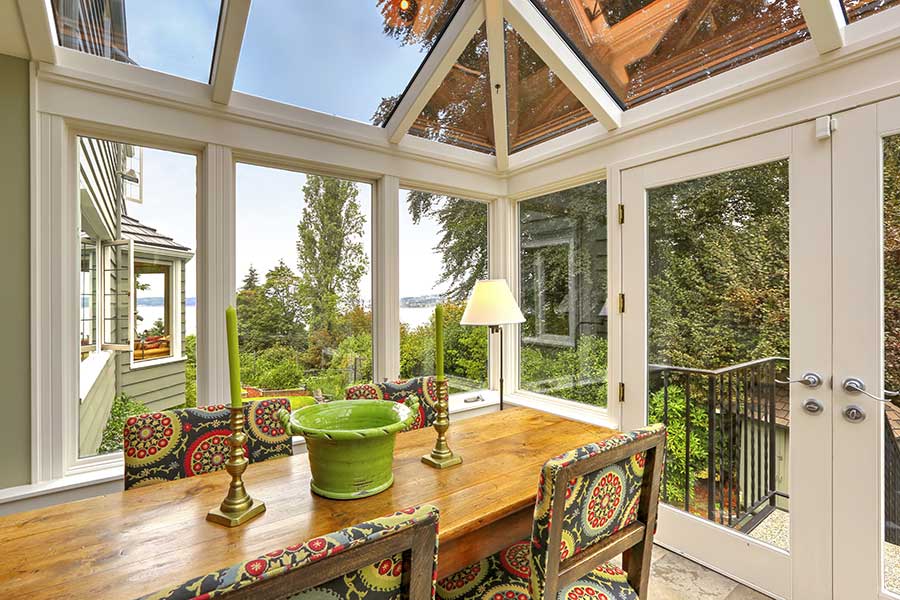 There are so many choices you have when decided on a home improvement project. If you could have any home improvement on your home what would you pick? Some might pick a swimming pool others might pick a playroom. At Innovative Livingspaces we say pick a Sunroom! Why because in Colorado according to the Huffington Post and the Colorado Climate center we get 300 days of year of sunshine. This means you can enjoy your sunroom year round.
Most homeowners in Denver add a room like this so they can enjoy all four seasons without being exposed to the elements during the colder months.Innovative Livingspaces is aDenver sunroom installer, we can offer many more reasons why an addition of this kind can add considerable value and quality of living to you and your family.
More Living Space
Few homeowners can claim to have sufficient living space. A room like this adds a living area where family members can gather together or enjoy individually. It's a lovely area to engage in your favorite hobby, enjoy a casual meal or simply to watch the snowfall outside the windows.
Enhanced Natural Light
Every homeowner appreciates an abundance of natural light. Denver is awash in sunlight almost all year long, but it's not always practical to be outdoors. Either the sun is too strong or the temperatures are too cold. A room such as this provides a way to enjoy all the benefits of the natural sunlight without the downsides.
More Space to Entertain
One of the biggest joys in life is socializing with friends and extended family members. Having a room added to your home gives you additional space to entertain guests and loved ones. There, you can watch televised sports, host parties or simply serve up a casual brunch; all surrounded by the beauty of the outdoors.
Space For a Home Office
So many people work full or part-time from home that it only makes sense to have a home office. With a sunny addition to your home, you have a bright and attractive space for a home office. The outside beauty will help your mental clarity, and the convenience to your home amenities helps you get more done during the day. Plus, you're accessible to your family.
Added Home Value
An addition to your home always adds value to your home. The monetary value of your home increases when you add a room like this. If you ever decide to sell in the future, it will be easier when you add a sunroom to your home. Prospective homebuyers will be charmed by the extra space, and they'll see is as just one added feature that makes your home stand out among all the other properties they may have looked at.
As you can see, there are many reasons to add a sunny addition to your home. There's no better time to make the choice to add a room like this. If you have any questions about the addition, please feel free to contact us today for a complimentary consultation. We're always happy to help!
By Innovative Livingspaces 5-21-2019