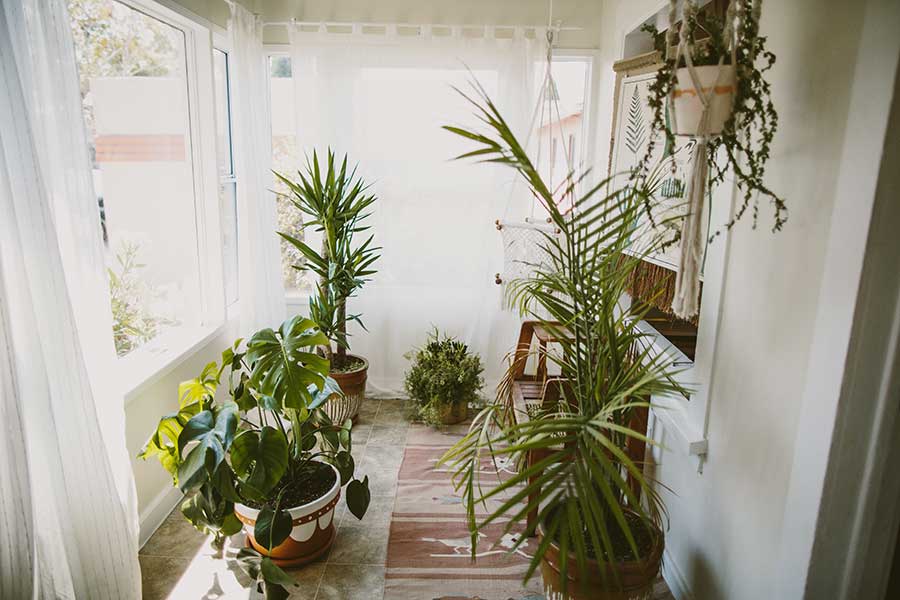 Even though it doesn't feel like spring just yet, it is on its way! Spring is an exciting time of year. With trees coming back to life, flowers blooming, and the sun is finally starting to warm everything up. When it comes to this time of year, you're probably thinking about all the things that you have to get done. A good spring cleaning, getting ready for the kids to be out of school soon, and the list continues. Getting your sunroom is probably pretty high on your list. If it is a 3-season sunroom you've probably been waiting all winter to get back into it. Innovative Livingspaces understands that there are a couple of items that you'll need to do in order to get it looking perfect!
Let's start with the obvious, you'll need your windows cleaned. We mean both inside and outside. The winter wind and snow has been blowing against it for several months. You can do this yourself, but it won't be as good as a professional cleaning. We understand that you might have to budget for a professional to come and clean your windows. It is worth it to have it done at least once a year. While you're thinking about the windows, you'll want to give an elegant look with some shades on the off chance that you need to let a little less light in during certain times of the day.
When setting your sunroom up, consider carefully the color and type of furniture that you get. You want something that won't fade or deteriorate easily with the sun beating through. It is also recommended that you go with neutral colors so that you're able to change up design and color when you feel you want to. It is also nice to go with neutral tones because the goal is to bring nature into your home and green with neutrals always looks beautiful. We would suggest that you have a couple of plants in the room. It's nice to have at least one that hangs down from the ceiling. This truly does make it feel like the outside is coming in and adds to the ambiance of the room.
When it comes to getting any room ready it's important that you do a thorough clean. From there you're able to feel like it is a fresh start and can begin designing and arranging the room just the way you like it. Don't wait until spring is here to get it ready, get ahead of the game and start planning now. If you don't have a sunroom and would like one added to your home, then just give us a call today! We would love to come out for a free home evaluation.
By Innovative Livingspaces 2-26-2020