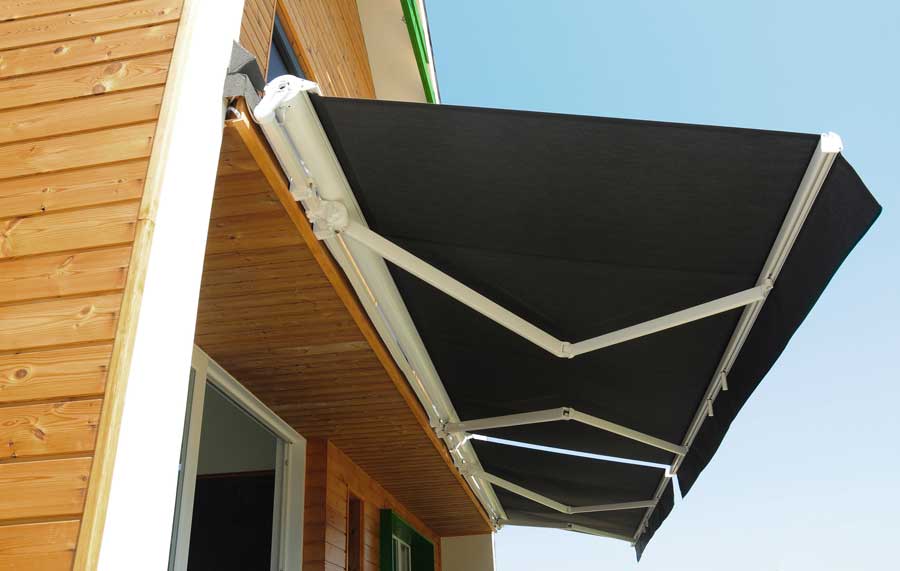 If you want to make your home as comfortable and as beautiful as possible, screens and awnings can help you do that.
Let's examine which option is better and, more importantly, better for you and your home. Should you get a solar screen outside or a retractable awning?
Both products are designed to block heat and the sun's glare. They also both have long shelf lives and will last a long time if they receive the proper care.
Functionality
An awning, when retracted, will provide slightly more protection against foreign objects compared to a window screen or a privacy screen. On the other hand, a screen will better protect your home from insects.
Neither product will offer much in the way of noise reduction or sound absorption, however.
Visibility
Although the term "privacy screen" is often used, the exact amount of privacy will depend on the density of the material used. A higher density will provide more privacy, but will also block your view of the sun.
A retracted awning will give you complete privacy but will completely block the sun. Both products will help reduce the glare inside your home.
Solar Heat Protection
A screen will act as an insulator, keeping the interior cool on a hot day. However, a closed awning will not.
On the other hand, that closed awning will keep out rain or snow. A screen would not unless you closed the window behind it.
Both products will reduce your home heating prices. They are good ventilators that block the sun's damaging rays.
Versatility
Some awnings are designed to stay in one place for overhead protection. You may not get total coverage all day depending on the sun's location. Others are retractable and can be adjusted as needed.
A window screen will protect you all day, but not from overhead lighting.
Screens, especially when installed on windows, provide complete coverage as the sun moves throughout the day. Most screens, however, are not able to cover the sun overhead, although some are adjustable.
If installed on a deck, windproofing will require special considerations. High winds can easily damage lighter screens.
Whether you choose a screen, an awning, or even both for your home,our team at Innovative Livingspaces can help you revolutionize your home at a fraction of a cost!
By Innovative Livingspaces 10-13-2022