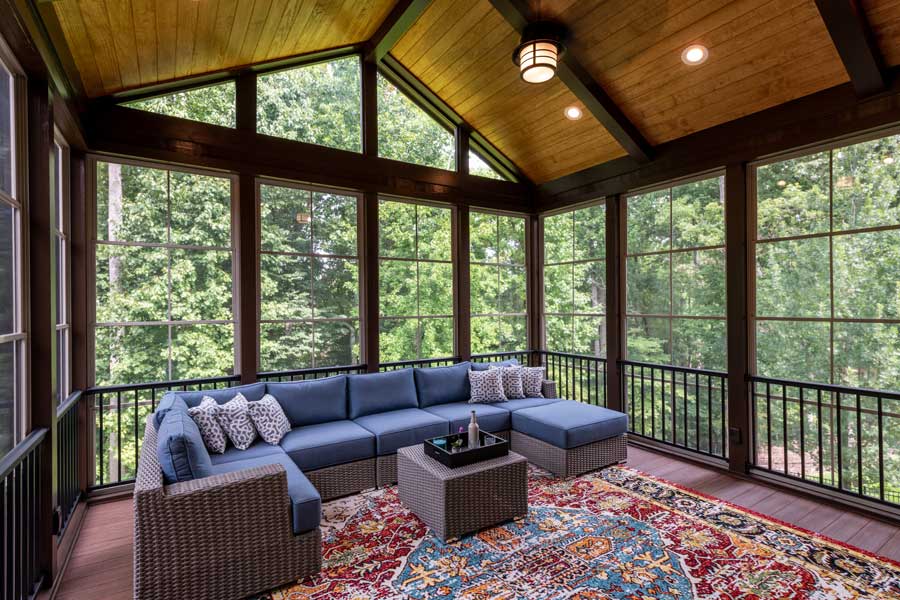 What are the different types of foundations that you can build sunrooms on and what are the advantages and disadvantages of each? Keep reading to find out.
Crawl Space
The first foundation you can build on top of is your crawl space. There are several advantages to building with a crawl space foundation. One is that it makes gaining access to plumbing and wiring easier. And since crawl space foundations are insulated, this means that your sunroom floor will be insulated as well. Ultimately this will make for a more energy efficient sunroom. And lastly, building a sunroom with a crawl space foundation will achieve a more seamless look. It will look like a more natural addition to your home. The downside is that this option tends to be the most expensive.
Concrete Slab
Another foundation option is the most traditional, a concrete slab. Concrete slabs are great because they are hardy. They are impervious to rot and keep insects at bay. You do need to consider your plumbing and wiring before the concrete is poured, however, as changes like these cannot be made after the fact. It is also important to note that a concrete slab is only an option if your sunroom is at grade level with your home. If it is, a concrete slab is a great inexpensive option.
Existing Deck
If your deck is already a gathering place for family and friends, you can take it to the next level by using it as the foundation for your sunroom! This is a logical starting point for your sunroom project if your existing deck can handle it. Not all decks are structurally sound enough to support the weight of a sunroom, so it is important to have yours properly inspected before you move forward. If your deck is not up to snuff on its own, adding some supports and piers can do the trick.
Whatever you're working with, whatever your wants are, and whatever your vision is, your friends here at Innovative Livingspaces would be happy to help! Give us a call to get started so that you can start enjoying the sunroom of your dreams.
By Innovative Livingspaces 4-6-2022