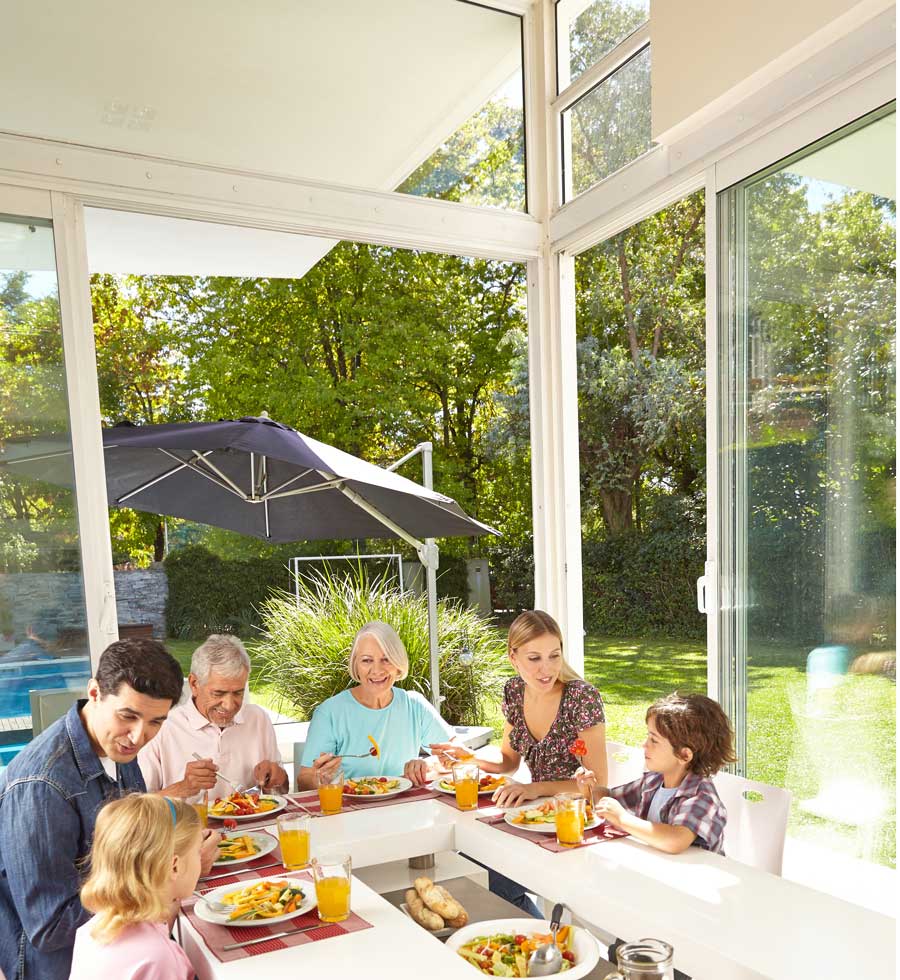 Your home is most likely your biggest investment. And regardless of if you plan on selling your home down the line or plan on keeping it in the family for the foreseeable future, you want your investment to have as much worth as possible.
There are several ways you can increase the value of your home. A common way is by boosting curb appeal, either by painting or landscaping. Innovative Livingspaces wants to present yet another way you can add value to your home: with the addition of a sunroom.
When you get down to it, any time you add square footage to your home, you are increasing the value. And that is exactly what a sunroom does. But that does not mean you cannot be creative with it. Here are some practical and exciting ways you can increase what your home is worth with the help of a sunroom.
A great place to start is with the master bedroom. By adding living space and romantic lighting, you can take this room to the next level. Who would not want to wake up to soft morning light and fall asleep under the stars? Since the master bedroom is especially of interest to potential buyers, transforming the space into a master suite will certainly grab the attention of anyone who steps into it.
With the aid of computers and cellphones, more and more people are able to work from home. Being able to view nature from the comfort of your home can boost productivity. If you have a business that brings clients to your home, no doubt they will benefit from the relaxing vibe that a sunroom offers. It is definitely worth considering one as your home office.
During the warmer months, drinking coffee and eating outside is one of life's purest joys. But you do not have to give that up when it is dreary or cold outside! Create your own 4-season dining area with a sunroom. Just imagine eating dinner with the moon keeping your friends and family company.
If you are an avid fitness enthusiast, you may lament when you have to jog indoors. There is just something about the calming effect that the great outdoors has on us. If you choose to enclose your workout room in floor to ceiling windows, however, you can enjoy benefiting your physical and mental wellbeing at the same time.
If you are longing to enhance your home with one of the ideas listed above or you have unique ideas of your own, do not hesitate to contact Innovative Livingspaces! We would love to consult with you about your ideas and turn them into reality. At the end of the day, a sunroom will bring value to your home and joy to your life.
By Innovative Livingspaces 1-6-2020