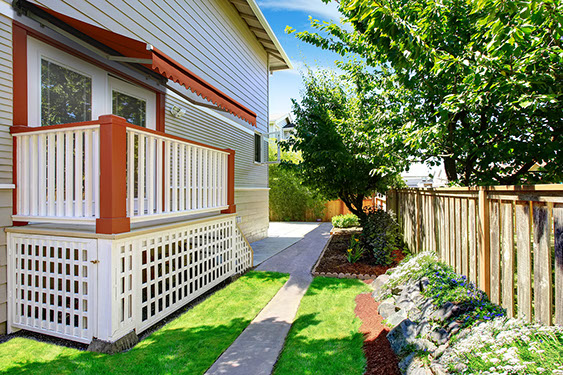 Perhaps awnings are not something that you think about often, or ever. You may have seen charming candy-striped awnings dawning the patios of cafes here and there, but have you ever considered adding one to your own home? If not, Innovative Livingspaces is eager to highlight a few reasons why you may just want to consider doing so.
Lower Energy Bills
Adding an awning to your home is certainly an investment. But that investment can pay off in the long run by helping to give your A/C unit a break. How so? Well, at times when the sun is shining at its strongest, an awning can successfully block those powerful beams from flooding your home with heat. With an awning, you can enjoy natural sunlight without having to run your air conditioner at full blast all Summer long.
Increased Patio Comfort
Do not let the weather rule when you can enjoy your outdoor spaces. With an awning you can enjoy your patio while being shielded from harsh sun, gentle rains, and more. And if you opt for a retractable awning, you can even decide how much shade and cover you want on any given day.
Helps Protect Your Home
Natural elements can wreak havoc on your home over time. The sun can damage and warp your siding. Harsh rain and snow can destroy your decking. But with an awning, you will be adding just another level of protection for your home. In addition to the outside of your home, an awning will also help to protect your outdoor furniture. This way, you do not have to cover all your valuables or put them inside every time inclement weather rolls into the neighborhood.
Adds Home Value
Any time you make beautiful improvements to your home, it will increase your home's overall value. Awnings come in many complimentary colors and patterns that are not only pleasing to the eye, but beneficial to the home. So, if you ever do decide to sell in the future, know that this kind of home improvement will not have gone to waste.
If you are convinced that you need an awning in your life, then give us a call today! Innovative Livingspaces is proud to partner with Bel-Aire Awnings. Their awnings are durable, stylish, and customizable to fit all needs.
By Innovative Livingspaces 10-8-2020