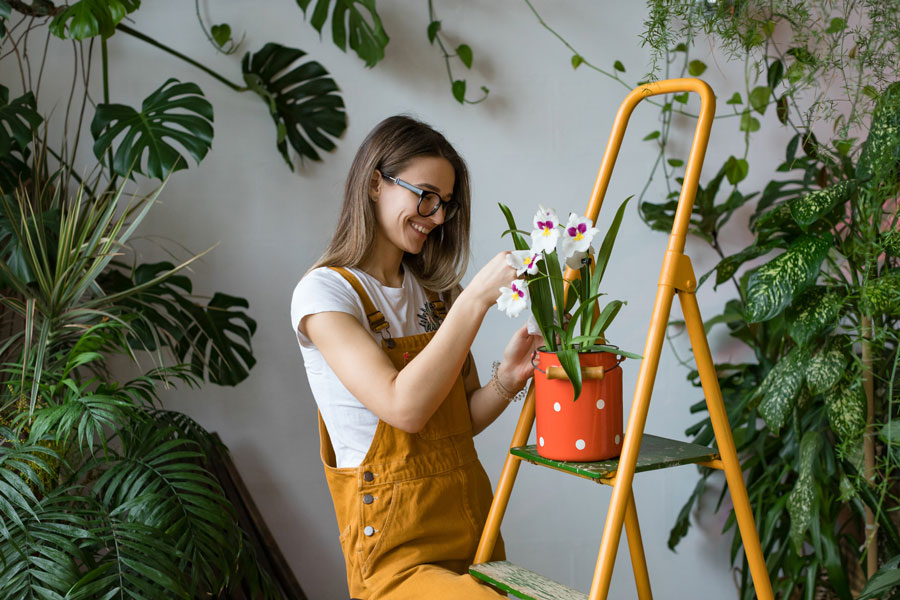 People love the concept of sunrooms because they allow you to enjoy the beauty of the outdoors from the comfort of the indoors. Not to mention that sunrooms provide extra practical space for you to use at home. A sunroom can be used for many things, an office, a workout room, a craft room, even a greenhouse. In fact, a sunroom is the perfect base for a greenhouse. Here is how you can make your sunroom greenhouse a success.
Build On the Bright Side
If you are just designing your sunroom and using it as a greenhouse is your main goal, you will want to consider the right side of your home to build on. You want your sunroom to receive the optimal amount of daylight per day to help your plants thrive within. Generally, south facing windows will give you the most bang for your buck.
If your sunroom is already existing, not to worry. An east or west facing sunroom can still make a great greenhouse. Just be sure to bear the lighting limitations in mind when choosing which crops to grow.
Avoid Overheating
A benefit to using your sunroom as a greenhouse is that you can continue gardening all year round. When most people are clearing out their gardens for the Winter, you will still be reaping a bountiful harvest! That said, you want to be mindful of overheating during the summer months. Because a sunroom is not a solarium, having roofing material above you will already greatly reduce the risk of the high sun baking your plants. Some other ways you can reduce excess heat from getting trapped in your sunroom is to use brick, terracotta, and concrete materials as your pots and furniture. These earthen materials naturally absorb heat.
Supplies You Need to Finish the Space
Now all that is left are the finishing touches! Fill your greenhouse with functional items and gardening essentials. Some things to get you started are benches, water supply, insect repellent, fertilizer, and seating. Once you are all set up, just begin filling the room with whatever plants you like! Ornamental, fruiting, or a mixture of both.
If you are interested in building a sunroom for greenhouse purposes, Innovative Livingspaces has got you covered! Give us a call today to discuss your plans with us and receive a free estimate.
By Innovative Livingspaces 12-15-2022