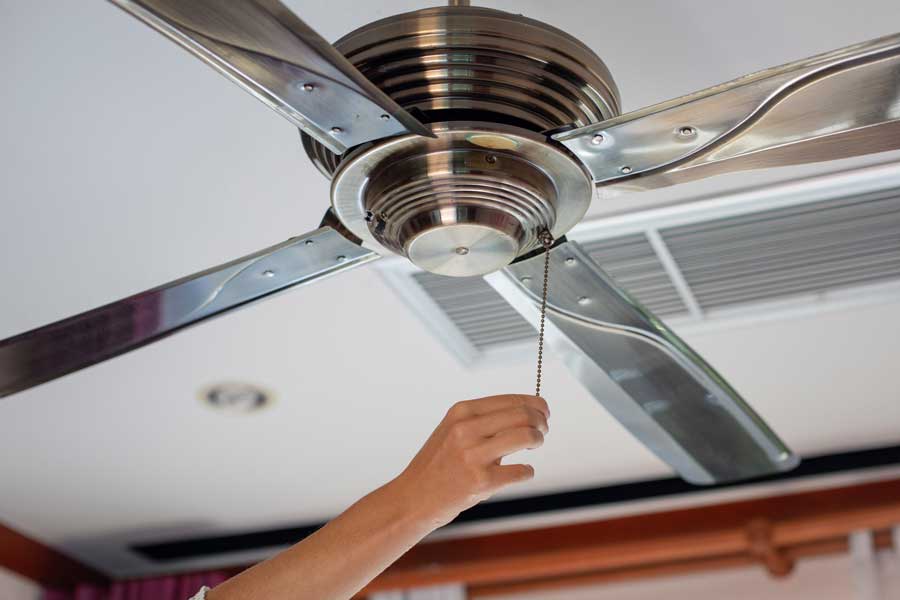 At Innovative Livingspaces, we only build four season sunrooms so that you can enjoy your space all year long. We make sure to discuss all your options with you to set your sunroom up with quality materials in the most ideal location. Maintaining the interior temperature is a big consideration when choosing sunroom materials and placement. But even with all this thought and care, you may still want some supplemental temperature regulating things in place to keep your sunroom comfortable for you. Here are a few additional heating and cooling options to consider for your sunroom.
Cooling Options
With summer in full swing, we are all feeling the heat. Building a couple extra cooling options into your sunroom can be just the thing to take the edge off.
The first thing you can do is build your sunroom with a few operational windows. Operational as in windows that open and close. Having them installed on each end of the sunroom will aid in creating a lovely cross breeze.
Another thing that will aid with airflow is a ceiling fan or two. If you choose an option that has forward and reverse functions, ceiling fans can be used in the wintertime as well.
And lastly, window treatments can be a great help in regulating inside temperatures. Whether you go with shades or curtains, just make sure that they are thick enough to absorb or block all or part of the sun.
Heating Options
Winter can be a particularly enjoyable time to spend in your sunroom. The weather outside may be dreary or cold, but with a sunroom, you can still enjoy the views from the comfort of your home. Here are a few things that you can add to your sunroom to make it even more cozy when it is cold out.
The first thing you can add to your sunroom for warmth is a fireplace. Not only can a fireplace act as a heat source, but it can also add a pleasing ambiance to the space.
Additionally, or instead of a fireplace, you may consider installing heated flooring.
These things in combination with multipurpose fans and window treatments will ensure that your four-season sunroom is always enjoyable to be in.
By Innovative Livingspaces 7-13-2022